Aligning Sales and Marketing Strategies Maximizes Results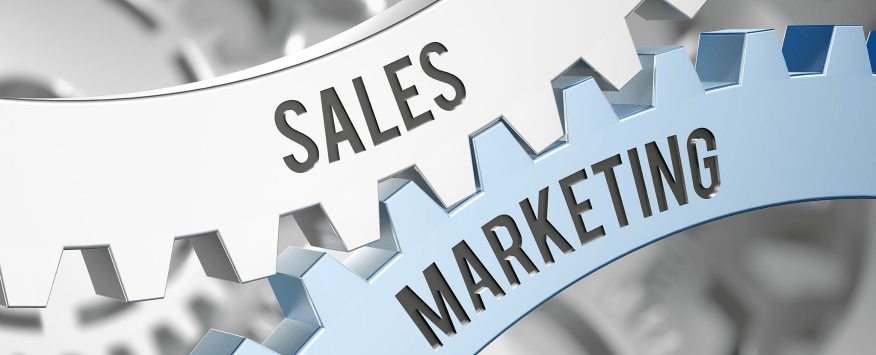 Aligning Sales and Marketing Strategies Maximizes Results – Sales and marketing should work together to achieve optimal results, right? Sounds easy enough, but in reality, there's often a disconnect. Sales teams blame marketing for not producing enough quality leads and marketing blames sales for not following through on their leads effectively.
So what's the solution? Making sure your sales and marketing teams — and strategies — are aligned. Industry professionals call this kind of synergy account-based marketing (ABM). ABM isn't nice to have; it's a must-have. If you don't believe us, take a look at these numbers:
Sales and marketing alignment can lead to a 32% increase in year-over-year revenue growth. 

54% of marketers in B2B businesses say that they feel empowered due to collaboration with the sales teams.

62% of marketers say they can measure a positive impact since adopting ABM.

97% of marketers achieved higher ROI with ABM than with any other marketing initiative.
Sources: medium.com, forrester.com, hubspot.com, marketto.com
Here are TK ways to promote peace, happiness, and unity among your sales and marketing teams:
Promote Communication
Schedule regular (weekly, bi-weekly, or monthly) structured meetings where sales and marketing teams can share constructive feedback. These meetings are an excellent forum for teams to calmly discuss any misalignment or frustrations in a future-forward, we're-all-in-it-together fashion.

Invite marketing professionals to sit in on sales calls to better understand the kinds of challenges and obstacles sales professionals encounter. This will help the marketing team develop even more effective materials.

Celebrate big wins! Foster a positive environment where everyone gets the credit they deserve.

Make sure your marketing team shares new product features or sales messaging with the sales team so they can demonstrate products effectively and stay on brand.
Set Clear Goals and KPIs
Although you want your teams to work together, marketing is responsible for messaging and generating quality leads. Sales is responsible for staying on message and converting leads into sales.
Make Sure Everyone's on the Same Page
Service Level Agreements (SLAs) aren't just for customers. You can use them internally too. Make sure the terms and expectations are clear and that both parties are in alignment.
Upgrade Your Technology
If you're still duking it out with spreadsheets and legacy technology, it may be time to invest in sales and marketing software that communicates with both sides of the aisle.
Author
Bernard D. Gollotti, CPP is the founder of LARGO Consulting Services and Your Security Space