Required Leadership Skills in a COVID World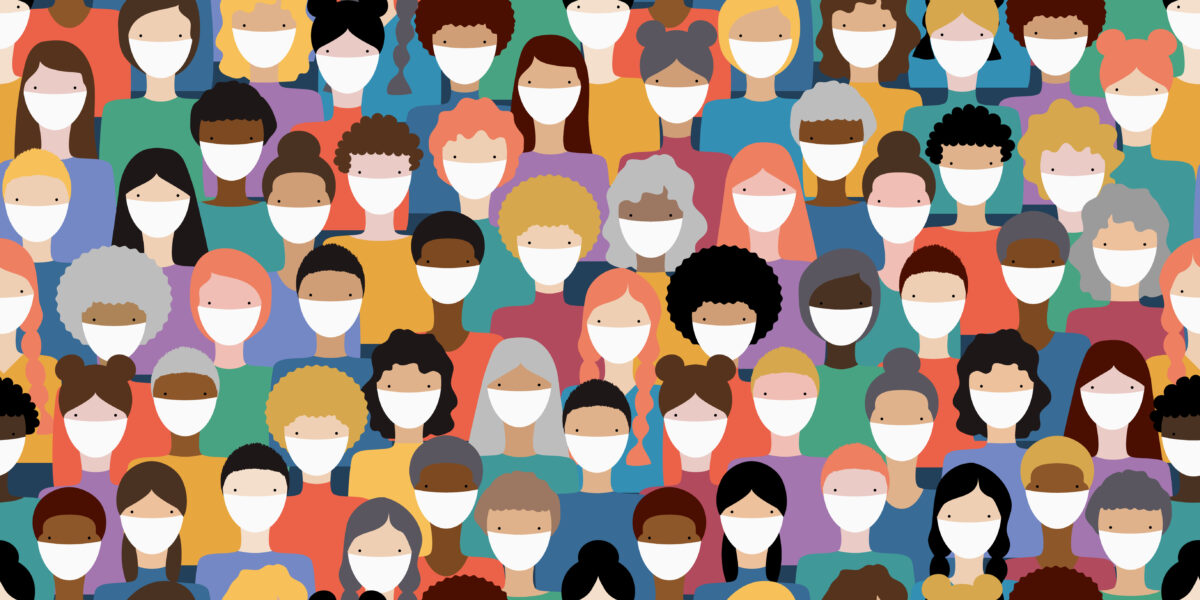 Talking about leadership in a post-Covid world seems a bit hasty right now. So instead, let's talk about what it takes to be an effective leader in a world changed by COVID-19. Because of the pandemic, make no mistake about it; we're living in changed — and changing — times.
No matter how or when we emerge from this, the world will be a fundamentally different place. The way we work, relate, and communicate have all been radically altered. For many, where and how we work has changed — perhaps indefinitely. Nothing will be quite the same as before the novel coronavirus shook humanity to its core, which is why the way we lead must also adapt.
Here are a few ways to be a better leader in a COVID world.
Be an active listener
Active listening can help you build trust with your team, broaden your perspective, make you more approachable, and strengthen your patience.
Ultimately, active listening increases your knowledge, saves time and money, and helps you stay ahead of challenges and avoid conflicts. Sharpen your emotional intelligence (EQ) and show that you're actively listening by smiling, making eye contact, nodding, and remembering. Ask questions and seek clarification as needed.
Other ways you can show that you're listening to your team and that you value their input include paraphrasing, affirmations, and even summarizing conversations. Testing for understanding allows for an opportunity to make sure you're understanding your team and helps ensure that you're all moving forward on the same path. Just make sure that your affirmations and summaries don't monopolize the conversation!
Sharpen your emotional intelligence
Active, reflective listening will go a long way toward improving your EQ. Long before the pandemic, leaders were talking about the benefits of EQ in managing a team. Today, EQ is a necessary quality for effective leaders.
Empathy is the name of the EQ game. Business leaders need to recognize and acknowledge the challenges their employees face. Living in heightened times is tough! And so is juggling working from home, family, loss of normalcy, and the sheer emotional toll of living during a pandemic.
Leaders can also exercise EQ by being vulnerable and sharing their struggles and journey during the pandemic (U.S. Chamber of Commerce).
Assume positive intent
Not only is this another great way to improve EQ and understand different perspectives, but it's how great leaders prevent minor misunderstandings from becoming simmering (or boiling) resentments.
Let's face it; we're not always as smooth as we'd like to be. If an employee or colleague says something that doesn't sit quite right, talk about it. Ask questions and try to understand where they're coming from. This tactic can open the door for constructive dialogue and change when done without shame or blame.
Enable communication
This brings us to communication and connection. From a leadership perspective, it's essential to communicate clearly and ensure that your team understands your expectations.  Thankfully, Zoom and Teams provide that connection; however, we lose out on a lot of communication. It's part of the reason why video meetings feel so exhausting! We miss out on a lot of non-verbal communication, and, yes, looking at our faces can be stressful.
Simply being mindful of this and encouraging your team to communicate and connect on their terms can be incredibly powerful. Ask yourself, "Is this meeting is really necessary?' Or can you get the job done over email or by picking up the phone?
Focus on fostering trust
When your employees understand why we ask them to do something, they will be more likely to invest in a project fully. When they feel as though their voices are being heard, work quality and productivity improve. As a leader, it's crucial to articulate the company's long-term goals while making sure the steps for achieving those goals are crystal clear.
In an interview with the U.S. Chamber of Commerce, Korn Ferry principal, Lily Scanlon, noted, "In the absence of information, people will fill the void with what they can cobble together on their own. Be transparent about the actions taken and decisions made and why."
Copyright 2021
Author:
Bernard D. Gollotti, CPP is the founder of Your Security Space and a security industry professional. The Your Security Space networking platform provides a space to have real conversations about making the world a safer place without the noise that is often found on other social media platforms. Join the conversation for free at https://yoursecurityspace.com/.