So, why is Project Management so Important?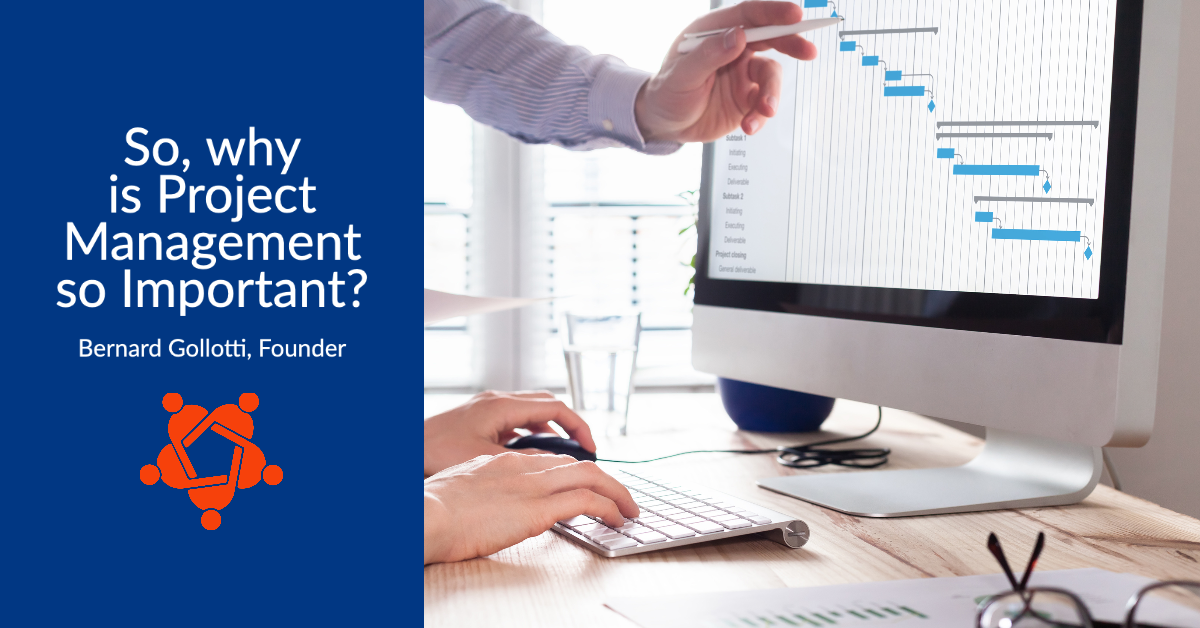 So, why is Project Management so Important? The most successful physical security professionals understand the importance of little things. They appreciate the significance of small details and the value of doing things right the first time. After all, it only takes one little oversight to cause significant issues.
A project manager with experience in the physical security sector is the glue that holds every physical security system projects together. As systems become more complex and reliant on IT expertise, the project manager keeps the project on time and budget using quality benchmarks and key performance objectives. According to the Project Management Institute (PMI), organizations that neglect project management or opt to do it themselves report an average of 50% more of their projects failing outright!
In the security sector, that's downright terrifyingWhat Does a Security Project Manager Do?
Well-conceived physical security systems and services can include CCTV surveillance, physical boundaries, access control systems, biometric systems, security force management, emergency preparedness, visual dashboards, and so much more.
With all these variables, good security project managers need to be able to work with a wide variety of team members ranging from security officers to company CEOs. Project managers oversee the development of security systems and the protection of facilities, assets, data, and personnel.
Using a combination of management and communication skills and security systems knowledge, they coordinate the security project from its initial stages of development through implementation and ongoing maintenance.
Key responsibilities of security project managers may include:
Managing full life-cycle projects, including schedule, budget, risk assessment and issue management
Status reporting
Establishing and implementing workflows
Innovating and driving processes
Seeking out opportunities to strengthen security
Managing project budgets
Scheduling, planning, and allocating resources
Tracking vendor performance
Manage proposals, the scope of work, bids, and approvals
Managing dashboards to effectively communicate project status and key metrics
Conducting project meetings, project tracking, and analysis
Ensuring all project deliverables have been satisfied
Commissioning
Provide alternate solutions in the event of failed deliverables
A security project manager is also required to facilitate efficient communication across all levels of a project to both ensure consistency and to ensure the project's goals are achieved. Furthermore, a good project manager is attuned to any potential opportunities, risks or complications. Finally, it's the responsibility of project managers to stay current with any advances or changes in security equipment, technology, and methodology.
The right combination of business acumen, objectivity, security industry know-how, management capabilities, and communication skills can be hard to find. For many organizations, finding the right fit for a full-time project manager can be a daunting task and the role is often outsourced to security consulting firms that specialize in project management.