Leadership – The Power of Strategic Planning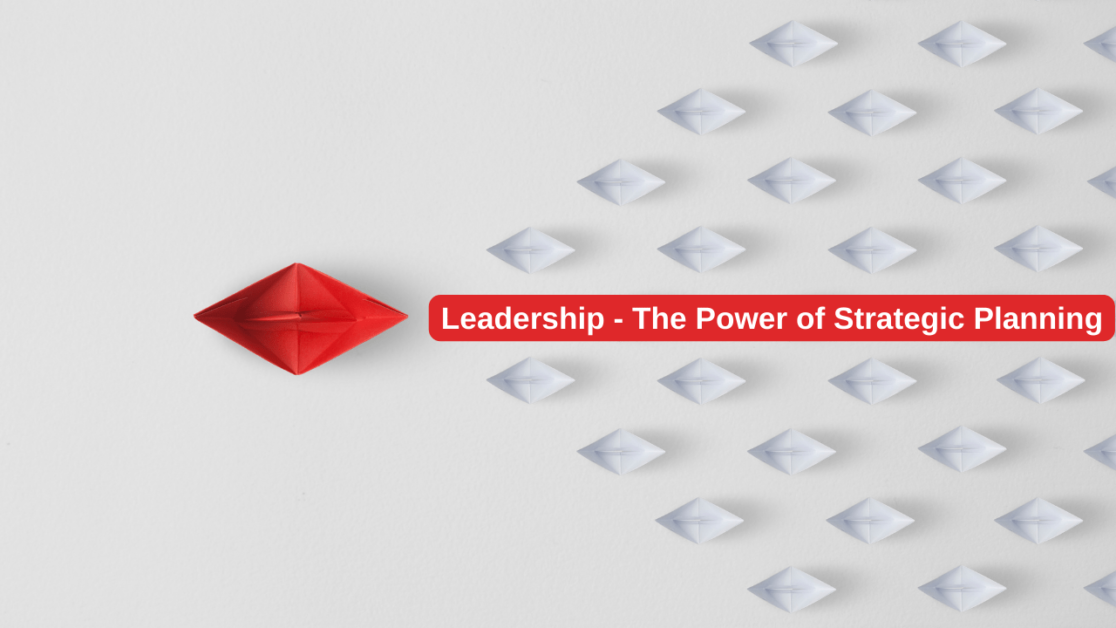 There is no question that strategic planning is one of the most important aspects of being a successful leader. By developing a plan and mapping out the steps needed to achieve specific goals, leaders can ensure that their organization is on track for growth. Not only does strategic planning help leaders keep their eye on the big picture, but it also allows them to focus on improving key areas such as technological development, sales strategies, and marketing efforts.
So, why do many leaders neglect the importance of strategic planning? One reason could be that they are simply too busy trying to manage day-to-day operations. Another possibility is a lack of confidence in their ability to plan strategically. Regardless of the reason, it's never too late to learn the basics of strategic planning and start implementing them into your leadership style.
The 3 Steps of the Strategic Management Cycle
To better understand the benefits of strategic planning, it's helpful to break down the strategic management process into three steps: Planning, Execution, and Monitoring Developments & Progress.
Planning
The first step in the strategic management cycle is to develop a plan. Planning involves identifying the problem areas within your organization and creating a roadmap that outlines the steps needed to achieve specific goals. While the plan may change and evolve as new information or potential roadblocks arise. So, it is essential to have a solid foundation upon which to make decisions.
Execution
Once the plan is developed, the next step is to implement it. The execution involves communicating the plan to all organization members and ensuring that everyone understands their role in achieving the desired outcome. It's also important to set timelines and track progress to make adjustments as needed.
Monitoring Developments & Progress
The third step in the cycle is to monitor your progress and make necessary adjustments based on the developments. Monitoring includes tracking key performance indicators, evaluating how well the plan is being executed, assessing any modifications that have been made along the way, and communicating any updates or concerns to the appropriate members of the organization. Using an in-house or third-party project management solution can help you oversee your company's progress.
Each one of these steps is part of a cycle. So it's important to remember that strategic planning is an ongoing process. While monitoring your progress, you may find that new goals or objectives need to be added to the plan. Or, you may realize that some of your original goals are no longer feasible and you should replace them. The key is flexibility and your ability to adapt as your business changes.
Stay on Track With Strategic Leadership
Any organization can apply strategic planning, from small businesses to large corporations. However, it is vital for leaders of technology companies. Organizations can leverage strategic planning to develop innovative products, services, sales strategies, and marketing ideas to remain competitive.
By using strategic planning to track progress, you can ensure that your company is on track for long-term success.